PFC / Performance Friction Direct Drive Disc Upgrade - FRONT - Nissan 350Z (324.049.87/88)


PFC / Performance Friction Direct Drive Disc Upgrade - FRONT- Porsche 996 C2, C4, Boxster S, and 997 (non S) 318.067.87/88


Subaru 4 cylinder Closed Deck engine insert machining (EJ20, EJ205, EJ22, EJ25, EJ257)


Subaru 6 cylinder Closed Deck engine insert machining (EJ33, EZ30, 3.0, 3.3)


Millers Motorsport Nanodrive - CFS 10w60 NT 1ltr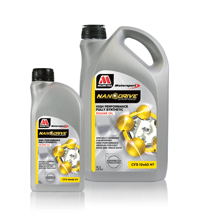 Millers Motorsport Nanodrive - CFS 10w60 NT 5ltr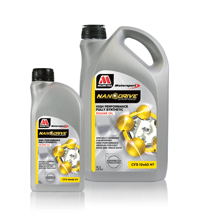 Millers Motorsport Nanodrive - CFS 10w50 NT 5ltr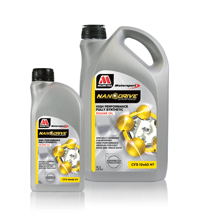 Welcome to ASP Trading


Your one stop for all Automotive & Motorcycle Clothing, Parts, and Accessories.

We can also offer a fitting service on all of our products through our Technical Partner AS Performance. Their details can be found at www.asperformance.com

we are currently having issues with receiving emails???
please cc to info@asperformance.com



Our specialist vehicle sales division is available for your specialist vehicle needs, race car sales, rally car sales, race / track motorcycles, and support vehicles. We can also source and supply vehicles through our trade contacts from a cheap run a round to a prestige or performance vehicle. We are a family run business with 'normal and straight talking' staff. We will not pressurise, and want to help you make an informed decision, not 'sell' you a car!



We are distributors of Recaro, Millers, Motul, TRS, PIAA, K+N, Pipercross, Powerflex, Superpro, Performance Friction,Oakley, Subaru Genuine Parts, Ferodo, Pagid, AP, K&N, Micron, Magnex....... the list goes on!

WE HAVE UPDATED OUR SERVER + SECURE PAYMENT FACILITY, TO MAKE IT EVEN EASIER AND MORE SECURE. PLEASE RING OR EMAIL IF YOU ENCOUNTER DIFFICULTIES WITH THE ORDER PROCESS

Shop Online Shopping online with ASP Trading is safe & secure.


Goodridge Hoses Fittings and brake Lines


We are official UK Distributor for the full range of Goodridge products. If you need anything from the Goodridge range for your vehicle then get in touch,.... we can certainly supply it and probably have it in stock. The range is huge, so as of now the full range is not online, but bear with us whilst we change this! Email or telephone (telephone?? remember them?)
Click Here
Subaru Performance Parts


Full range of Subaru parts available - from rally, drift, cruise or race.
Engine rebuild parts available, or complete engine builds to your specification.
Engineering solutions available - Our closed deck engine solutions are winning at a drag strip near you! Closed deck insert available to upgrade and strengthen your Subaru boxer engine - email for details!
Click Here

ROYAL PURPLE MAX GEAR 75w140 gear oil - 1quart
NF Nitrous formula Multibuy 5 bottles
ROYAL PURPLE SYNCHROMAX oil - 1quart
Royal Purple Extended Life Oil Filter 20-2009
PFC / Performance Friction Direct Drive Disc Upgrade - FRONT - Porsche 911 (996) GT3 (997)GT3 & RS 350.068.63/64
Mini Cooper S R53 - Front brake pads FERODO DS2500 FCP1499H
SUZUKI Marine Gear Oil 90 - 1ltr
NF Nitrous formula Multibuy 15 bottles
ROYAL PURPLE HPS 5w30 - 1 quart
Honda Civic Type R - front brake pads FERODO DS2500 (EP3) FCP1444H
PIAA Super Silicone Wiper Blade
ROYAL PURPLE HPS 10w40 - 1 quart
Motul 300v Competition 15w-50 6 litre bundle
BMW E46 M3 - Goodridge Phantom Stainless brake lines
Renaultsport Clio 172/182 Cup/RS - FERODO DS2500 front brake pads FCP565H